Delivering Smiles To Hospitals In Need
This week Dr. Zachary and the Linhart team took the Smile Defender on a mission to personally deliver our oral care products to hospitals in three states heavily effected by COVID-19.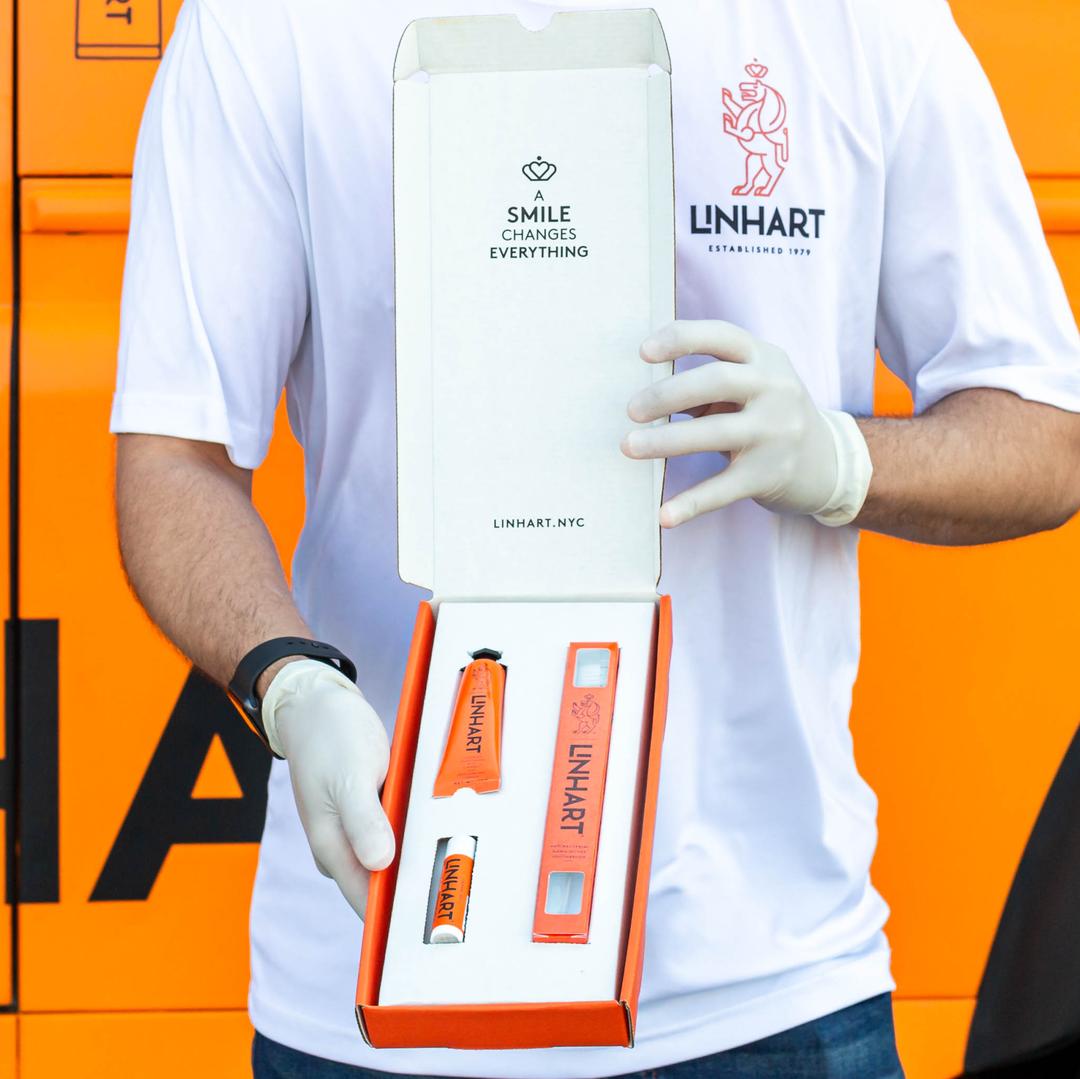 In an effort to protect their families at home, many first responders are staying in hotels. We hope our products will bring a little light at the end of a rough day.
Each smile care box that we delivered contains a tube of Linhart Toothpaste, an anti-microbial Linhart toothbrush, and a Linhart lip balm. 
Every time that you purchase Linhart Smile Care Products, you are contributing to our mission of providing our healthcare workers with the best oral care products possible!
We want to personally thank you, our customers & patients, for your support and contributions towards Linhart. Without you, we would not be able to bring smiles to the healthcare professionals on the front lines keeping us safe.
newsletter
Subscribe to the Linhart's mailing list to receive updates on new arrivals, special offers and other discount information.
© 2020 Linhart. All Rights Reserved
Use left/right arrows to navigate the slideshow or swipe left/right if using a mobile device