Washing Your Hands Isn't The Only Thing You Should Do
The Coronavirus (COVID-19) is among us, and we are all changing our habits to combat its spread.

It has been reported that the virus is able to live on surfaces for up to 3 days. For this reason, it is crucial to:
1. Wash your hands properly, or use hand sterilizer, often
2. Wipe down surfaces with appropriate wipes
3. Cough/sneeze into a paper tissue or your sleeve
However, it is just as important to also keep your mouth as clean as possible due to the fact that it is the most common area where bacteria and viruses enter the body.
Brushing your teeth plays an important role in eliminating bacteria & viruses from spreading. Here's 3 things that you can do to stay virus-free.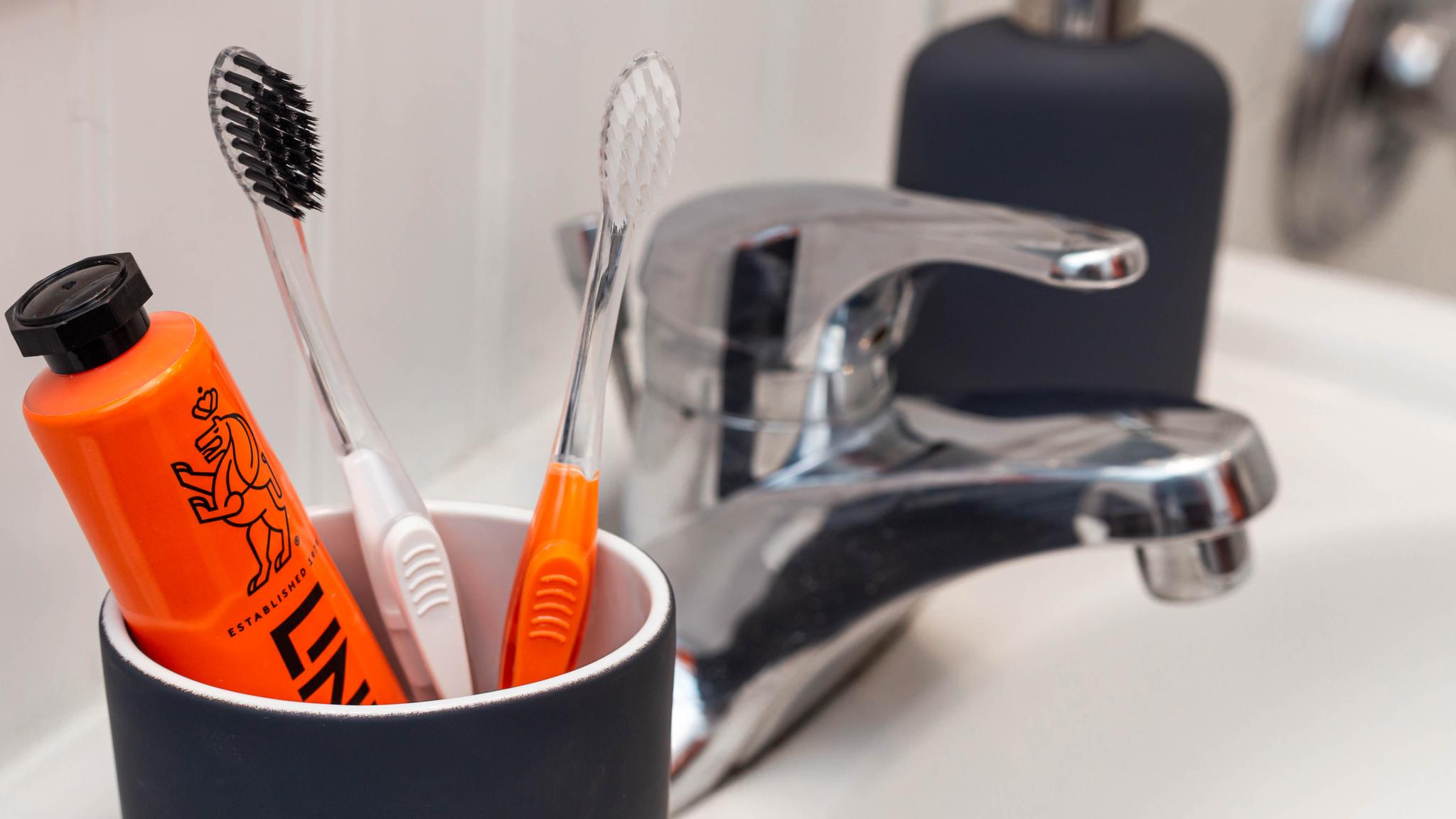 1. Keep Your Hands Clean  
The first step in preventing bacteria from entering the main entry points of your body is to keep your hands as clean as possible. Washing your hands regularly with soap and water for a minimum of 20-30 seconds will kill bacteria / viruses living on your hands. Once clean, we recommend carrying hand sanitizer.

Avoid placing your hands on your face to keep your entry points free from potential bacteria / viruses. When you do not have the ability to wash your hands, use the hand sanitizer after interacting with people or surfaces. 
2. Your Type of Toothbrush Matters
While there are of various types of toothbrushes on the market you want to make sure the one that you are using is actually preventing the spread of bacteria / viruses in your mouth. LINHART Toothbrushes are not only ultra-soft but they are also both anti-bacterial AND anti-microbial.
Each of the bristles in LINHART Toothbrushes are infused with nano-silver particles, killing 99% of harmful bacteria, preventing the microbial (viral) proliferation that plagues ordinary toothbrushes. 
3. Continue To Keep Your Teeth Clean
Brushing your teeth keeps the build up of plaque and bacteria from growing in your mouth - making it more difficult for bacteria / viruses to multiply. Just like soap and water disrupt and kill microbes on your hands, brushing does the same thing for your teeth!
Using a fluoridated toothpaste helps in keeping your mouth clean -strengthening your enamel, giving you a healthier smile. 
newsletter
Subscribe to the Linhart's mailing list to receive updates on new arrivals, special offers and other discount information.
© 2020 Linhart. All Rights Reserved
Use left/right arrows to navigate the slideshow or swipe left/right if using a mobile device