Building Healthy Brushing Habits For Your Kids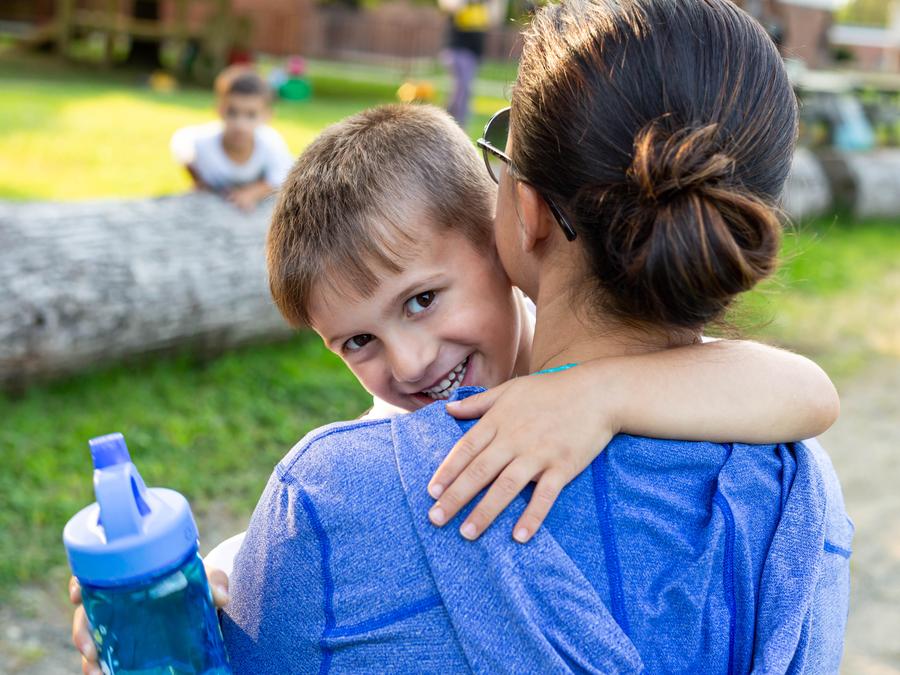 There's no better time to start building healthy habits then when you are a kid! Starting positive routines while you are young is a strong sign of being able to successfully maintain a healthy & balanced routine once you are older. 
Here's 3 things that we recommend parents can start doing with their children to ensure that the next dental visit is a great one!
1.

Start Early  

The earlier children fit brushing their teeth into their daily routine, the faster they learn the proper do's and don'ts of dental hygiene. Parents can begin brushing their children's teeth with non-fluoridated toothpaste as early as 1 and a half years old, but once your child learns how to spit (around 2 years old), be sure to switch to fluoride toothpaste to protect against dental decay!

 
2.

 Make It Fun

You never want your child just "going through the motions" when it comes to brushing their teeth. Active engagement and awareness is vital to building healthy habits. That's why you should always try to make brushing time fun for your children. Some ways to keep your little ones entertained and engaged is to let them pick their toothbrush color, create a brushing song, and establish positive rewards for doing a great job. 

 
3.

Only Water At Night

Never let your child sleep with any beverage besides water. "Baby-bottle syndrome" comes from parents letting infants & toddlers sleep with milk or juice. The liquid sits on the child's teeth all night and can cause massive decay. This is a Big No No!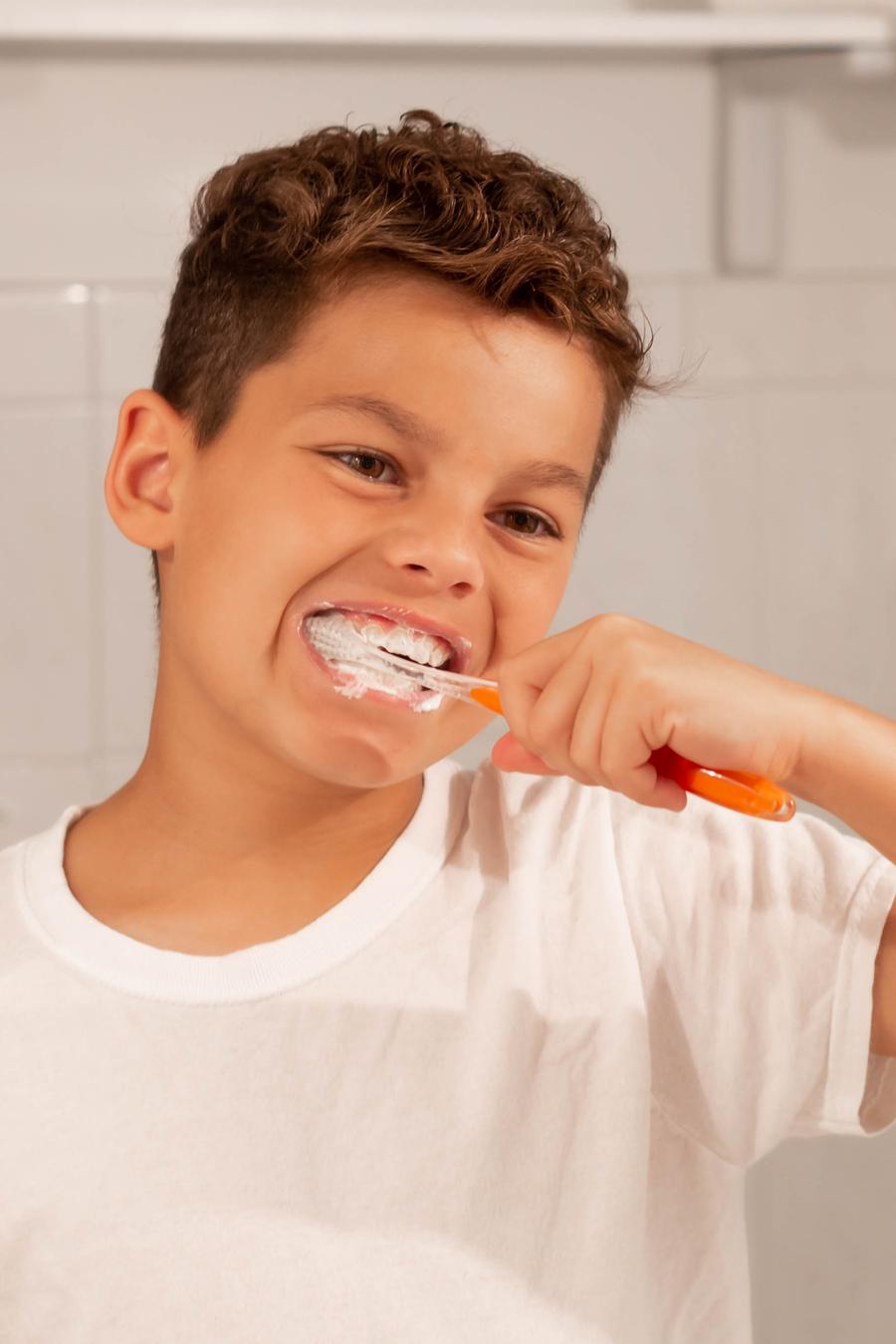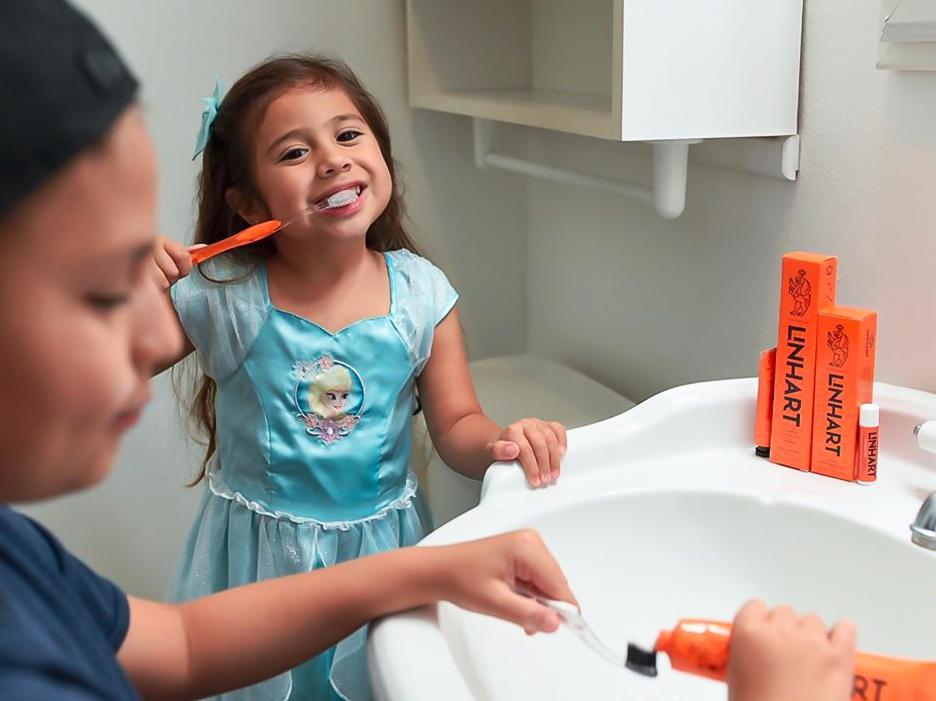 "My kids absolutely love using Linhart's orange toothpaste tubes every night, but their favorite is definitely the fact that they each have their own colored Linhart toothbrush! It's perfect because my daughter loves the orange toothbrush and my son thinks that black bristles are the coolest thing ever! Our bedtime brushing routine has gone from painful to pain-free! My kids are enjoying caring for their teeth and the process has become less troublesome for me!" -Laurie
newsletter
Subscribe to the Linhart's mailing list to receive updates on new arrivals, special offers and other discount information.
© 2020 Linhart. All Rights Reserved
Use left/right arrows to navigate the slideshow or swipe left/right if using a mobile device