Dr. Zachary E. Linhart, DDS
Fluoride in water. OK. But fluoride in toothpaste?


We already discussed the History of Fluoride, and how it ended up as part of worldwide cavity prevention. Dr. Washington Sheffield developed paste dentifrice in the late 1800's, advancing from the tooth powers of old. He also soon realized the potential of tubes to carry the toothpaste, following suit from painters in France; thus he developed the modern style toothpastes we use today.(1)
For eons, toothpastes had contained strange and exotic ingredients from burnt oyster shells to ground areca nuts, some of which today are known to be carcinogenic. Nothing in them actually prevented dental decay, which has been rampant since the discovery of sugar.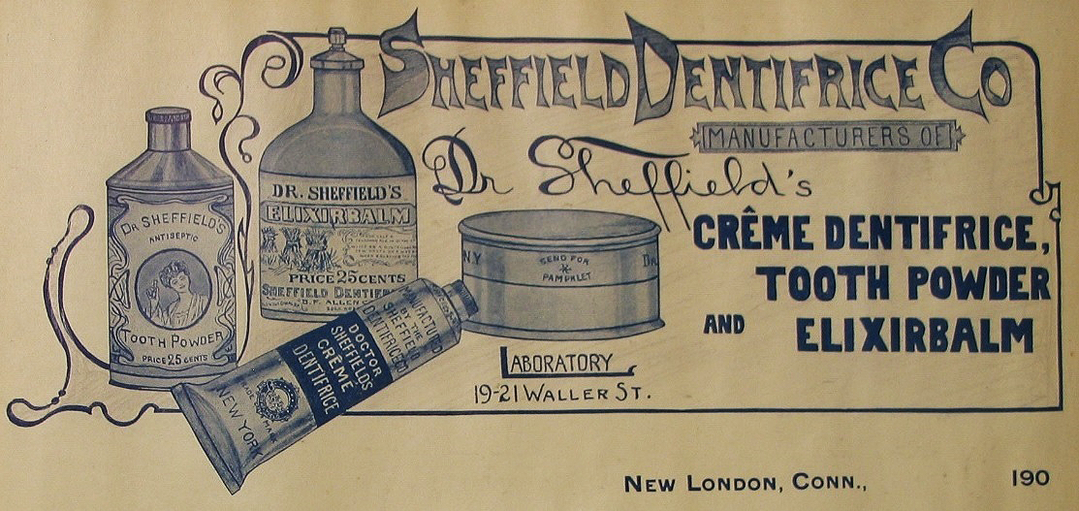 Up until the discovery of the anti-cavity effects of Fluoride, toothpaste used purely mechanical action to "clean" the teeth, like wiping a car with water and a washcloth.

However in the 1940's, after the first studies showed the effectiveness of fluoridated water, the idea of adding fluoride to toothpaste became a reality.
Crest was the first fluoride toothpaste, championed by Proctor & Gamble after years of scientific study.
Dr. Joseph Muhler and his team performed the groundbreaking study by giving children either a fluoride containing toothpaste, or a control toothpaste with no fluoride. Over 3,600 kids participated in Indiana.
The study found that "A stannous fluoride-containing dentifrice at a fluorine concentration of 1,000 ppm and a tin concentration of 3,200 ppm results in a pronounced reduction in dental caries in 6- to 15-year-old children after using the dentifrice in an unsupervised manner for a period of six months. When compared to an identical control dentifrice not containing stannous fluoride, a 53 per cent reduction in DMF teeth and a 72 per cent reduction in DMF surfaces resulted." (2) (DMF stands for the Decayed - Missing - Filled index for quantifying dental decay)
That is a massive reduction in dental decay!
Before fluoride toothpaste (and fluoridated water), almost all dental visits meant a new cavity, or multiple new cavities. Data from the 1930s showed 95% of 15-year-olds looked at had tooth decay! That means only 1 out of twenty had no decay.
Today, many Americans have no tooth decay at all in any of their teeth!

Dozens of studies since then have showed the benefits of fluoride, with very few negative side-effects when used properly. (3)
Today, it is well established in the dental community that fluoride is a hallmark in dental cavity prevention, and dentists around the globe recommend fluoride toothpaste. (4)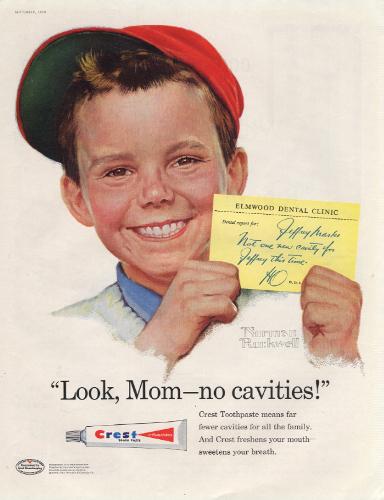 newsletter
Subscribe to the Linhart's mailing list to receive updates on new arrivals, special offers and other discount information.
© 2020 Linhart. All Rights Reserved
Use left/right arrows to navigate the slideshow or swipe left/right if using a mobile device