How Healthy Enamel Can Give You a Whiter Smile
Enamel plays a very important role in maintaining a healthy smile from the inside - out. It is the outer most layer of your teeth designed to protect the inner most layer of your teeth from being damaged by all of the acids that we eat and drink.

Enamel is also what keeps teeth looking sparkly white. The weaker your enamel, the more translucent it becomes, making your teeth to appear yellow and dark. The scary part is, once your enamel is gone it cannot be restored - making your teeth more susceptible to sensitivity, cavities, and yellow teeth. 

Caring for your enamel is the top priority for preventing cavities and long term issues for your teeth. Here's a few things that, as dentists, we highly recommend for everyone to be aware of and to include into their morning routine - in order to achieve the healthiest, whitest smile possible!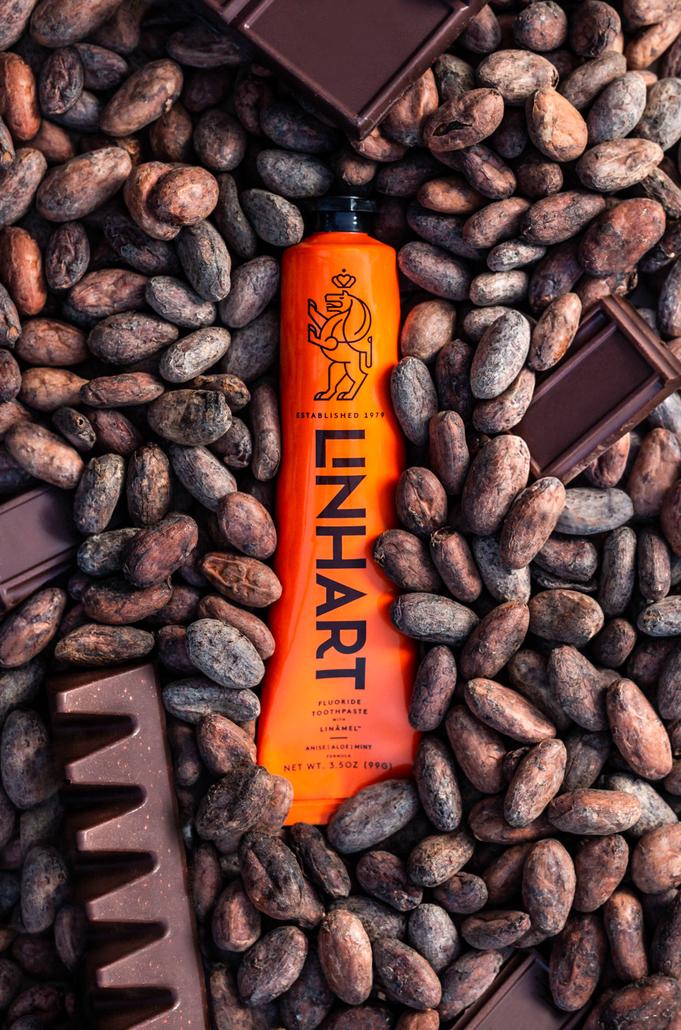 Limit Highly Acidic Foods & Drinks  
What you eat and drink is the number one thing that can lead to the erosion of enamel. Most things that we consume contain acid which is constantly hitting the surface of your teeth. The longer the acid stays on your teeth, the more susceptible you become to losing enamel. We recommend that you limit soda, coffee, and citrus fruits. If you simply cannot go on without these things, we suggest that immediately after consuming something acidic, that you rinse your mouth with water. This will prevent the acids from sitting on your teeth for long periods of time. 
Brush With Enamel Strengthening Toothpaste
You've grown up knowing to brush your teeth twice a day - morning and night. However, did you know that not all toothpastes contain the proper enamel strengthening properties necessary to keep your enamel healthy and strong? In fact there are actually some toothpastes that can harm your enamel over the long-term. When choosing a toothpaste specifically for strengthening your enamel, we recommend going with a toothpaste that contains fluoride. There are also other ingredients that can combine with fluoride to protect your enamel even more! Our LINHART Toothpaste contains fluoride PLUS two extra cavity fighters : theobromine & xylitol. Theobromine is a cocoa bean extract and Xylitol is a natural sugar - both designed to remineralize your enamel while also keeping your smile feeling fresh.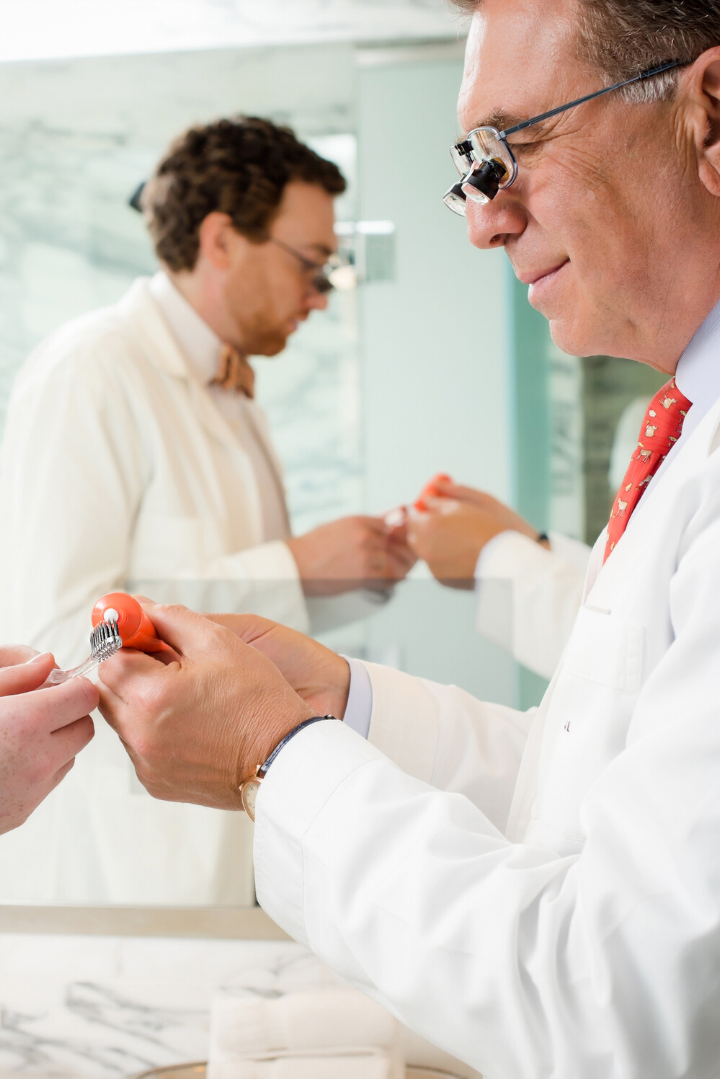 Drink Lots of Water
Water is your best friend when it comes to a healthy smile. It washes away any acid resting on your teeth as well as keeping your mouth hydrated. Your saliva plays a very important role in keeping the pH levels in your mouth balanced after having heavily acidic foods and drinks. Saliva is constantly removing the bacteria and acids that can harm your enamel which is only possible if you are properly hydrated. 
Brush With The Right Kind of Toothbrush
Enamel can be removed from simply brushing too hard or simply brushing with the wrong type of bristled toothbrush. When you brush your teeth, we recommend brushing in circular motions, using SLIGHT FINGER PRESSURE and using an ultra-soft bristled toothbrush. This keeps the abrasiveness at a minimum, giving your toothpaste the opportunity to work at its best. Our ultra-soft LINHART toothbrush contains dual-length, nylon bristles, providing a deep clean with the least abrasive properties possible.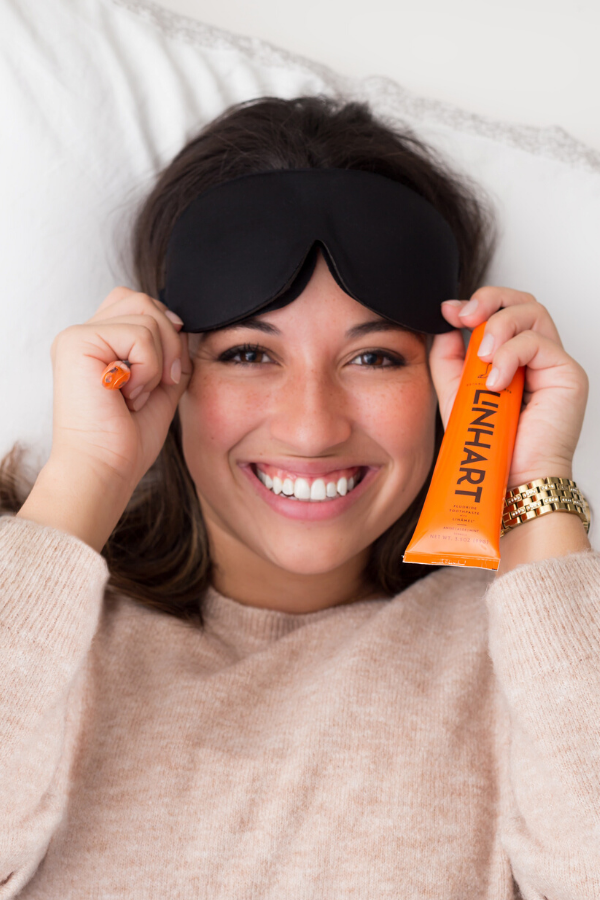 Avoid Abrasives When Whitening
Whitening your teeth can be painful and dangerous to your enamel if you don't understand the process. The only difference from normal toothpastes and whitening toothpastes is the amount of silica (abrasives) that are added. This is not actually whitening your teeth, rather it is just scraping enamel to give the appearance of whiter teeth. The best way to actually whiten is to incorporate it into your everyday routine and to not use any abrasives whatsoever. LINHART Tooth Whitener Gel is a hydrogen peroxide based gel that soaks into the enamel and actually whitens it, rather than removing it. Just one drop of whitener gel goes on top of any toothpaste and you brush normally - No abrasives, no sensitivity, no trays. Just brush.
Build a Healthy Morning / Night Routine 
The best way to keep your smile healthy is to incorporate these tips into your everyday routine. Consistency is what creates a healthy mouth. The only way that your enamel will continue to strengthen is if each of these tips are applied day in and day out. With LINHART, you are able to continue treating your smile daily, with dentally formulated ingredients - designed to give you the boldest, brightest smile possible!
newsletter
Subscribe to the Linhart's mailing list to receive updates on new arrivals, special offers and other discount information.
© 2020 Linhart. All Rights Reserved
Use left/right arrows to navigate the slideshow or swipe left/right if using a mobile device