As dentists, we know that sugary candies are unavoidable, especially during the upcoming holidays. But did you know that there are some candies that have a reputation for eroding tooth enamel and causing cavities faster than other sweets?

So we came up with three tips that can help you continue to enjoy your sweets and keep a healthy smile!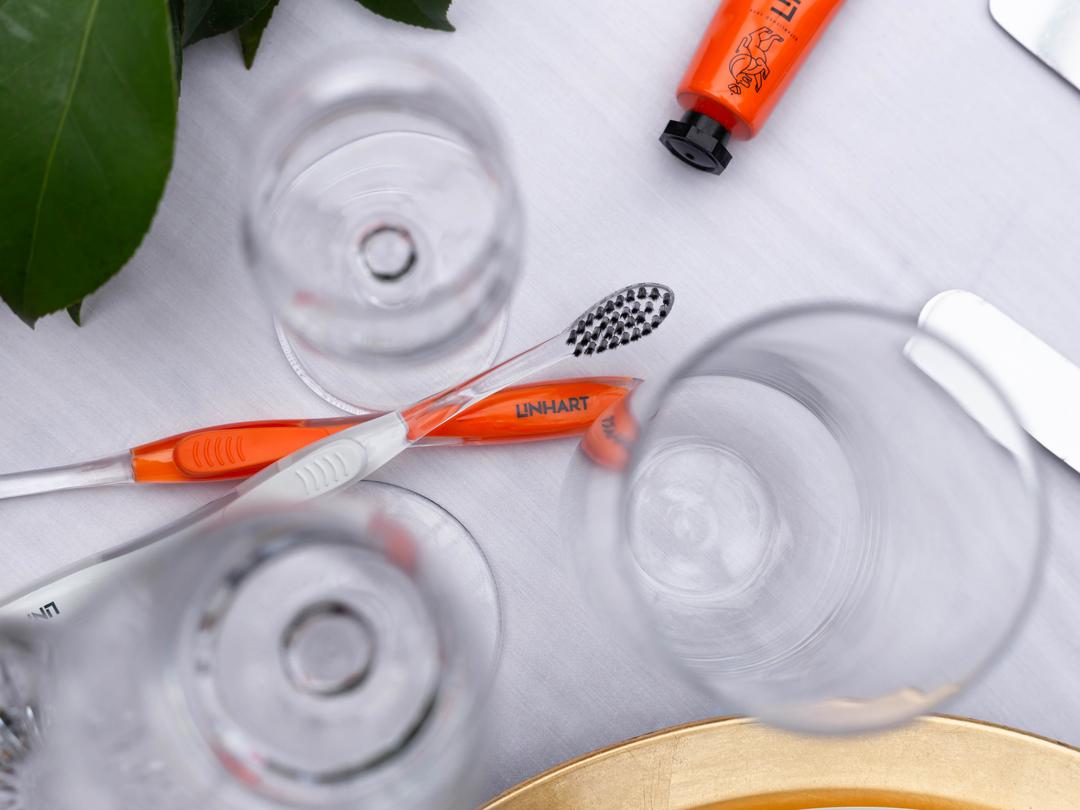 1. EAT YOUR SWEETS DURING MEALS
Cavities are caused when sugar sits on your teeth for long periods of time. The sugar slowly eats away at the enamel of your teeth, causing little holes. The longer you go without brushing your teeth after eating candy, the more prone you are to getting cavities because you are giving the sugar more time spent on your enamel.
When you do indulge in sweets, be sure to do it right after your lunches or dinners. That way when you brush your teeth after your meals, hopefully with our Nano-Silver Toothbrush, you can properly clean your pearly whites in one shot!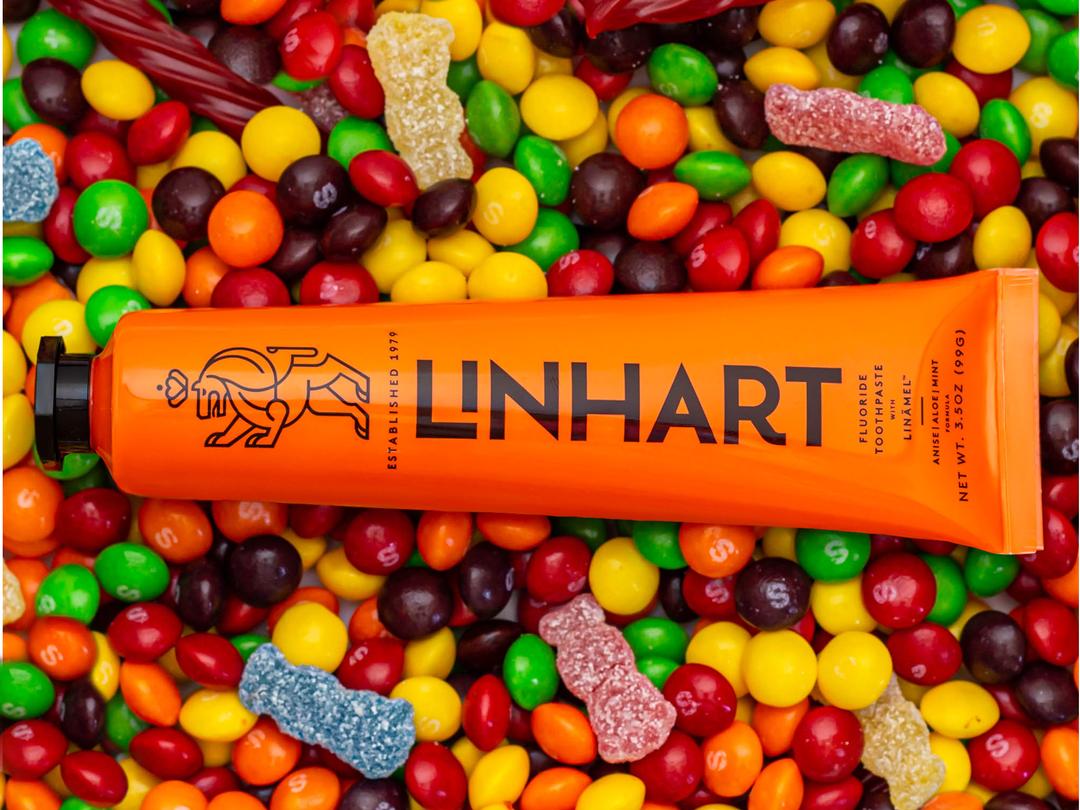 2. LIMIT SUGAR CRAVINGS
You've probably heard this a million times from your dentists, but it's true.  The more you expose your teeth to the sweet and savory goodness of candies, the more likely you are to have your tooth enamel dissolved, ultimately causing cavities and bigger problems for your mouth down the road. Remember, candy is a treat NOT a meal! 
The only sugar we like knowing that is on your teeth is Xylitol, a natural sugar found in most sugar-free gums, mints, & candies, that aids in preventing tooth decay.  Xylitol is one of three cavity-fighting ingredients found in our Linhart Toothpaste, called Linämel.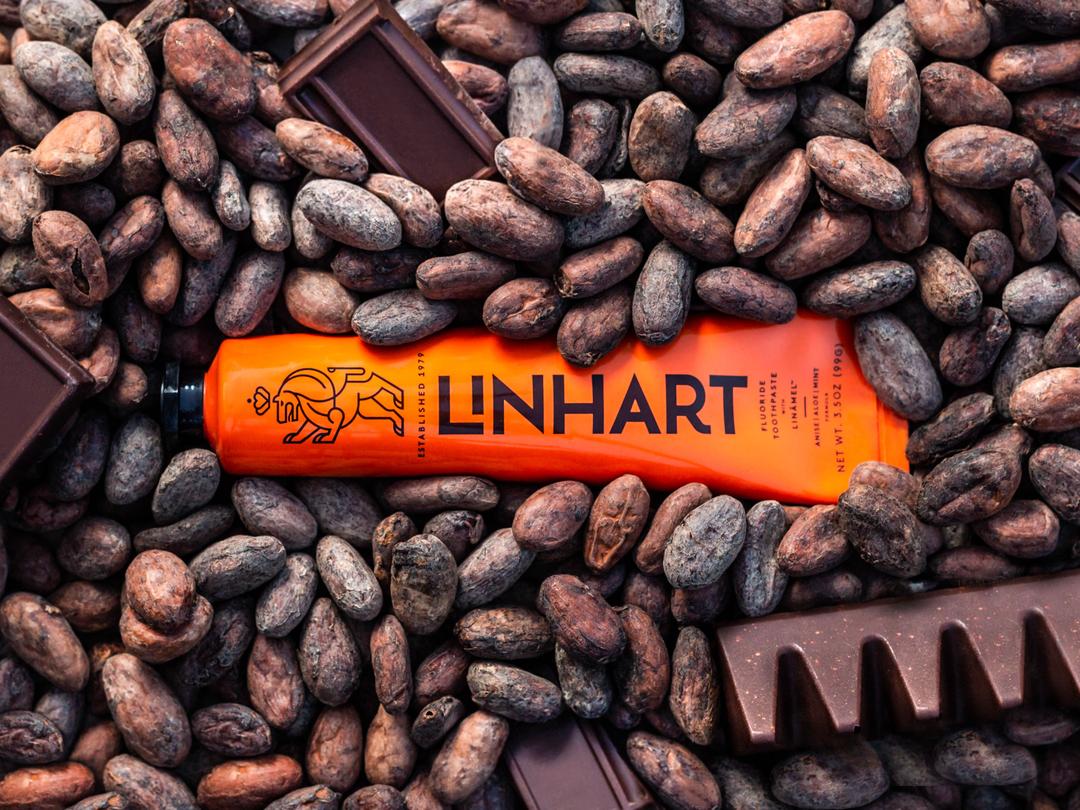 3. STICK TO DARK CHOCOLATE
Any candy that is gooey, chewy, and hard, tends to get stuck between your teeth, causing the sugars & acids to break down tooth enamel. If you're thinking of eating some candy, try to stick with as much dark chocolate as possible. This tends to limit the amount of bacteria forming in the mouth, making it a bit healthier than traditional candies. 
Linhart Toothpaste contains Theobromine, a cocoa bean extract that is found in dark chocolates! This ingredient also helps with the prevention of cavities. Not only can you eat dark chocolate, BUT you can brush with it too!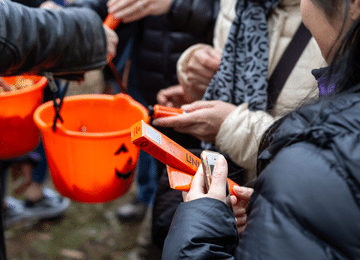 At the end of the day, it's all about prevention. Our work revolves around designing the best practices for both our patients and our customers to follow, in order to keep their smile looking healthy & spectacular.
If you stick to these three dental tips, you'll be sure to have a great Halloween while still keeping the cavities away! Happy Brushing!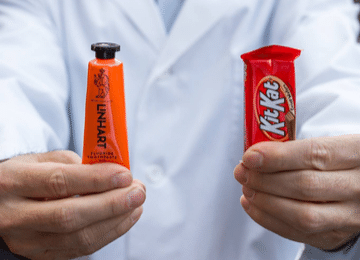 newsletter
Subscribe to the Linhart's mailing list to receive updates on new arrivals, special offers and other discount information.
© 2020 Linhart. All Rights Reserved
Use left/right arrows to navigate the slideshow or swipe left/right if using a mobile device